Current Location:

Uni

Current Mood:

tired

Current Music:

The Howling - Within Temptation
Today I made a strawberry thing: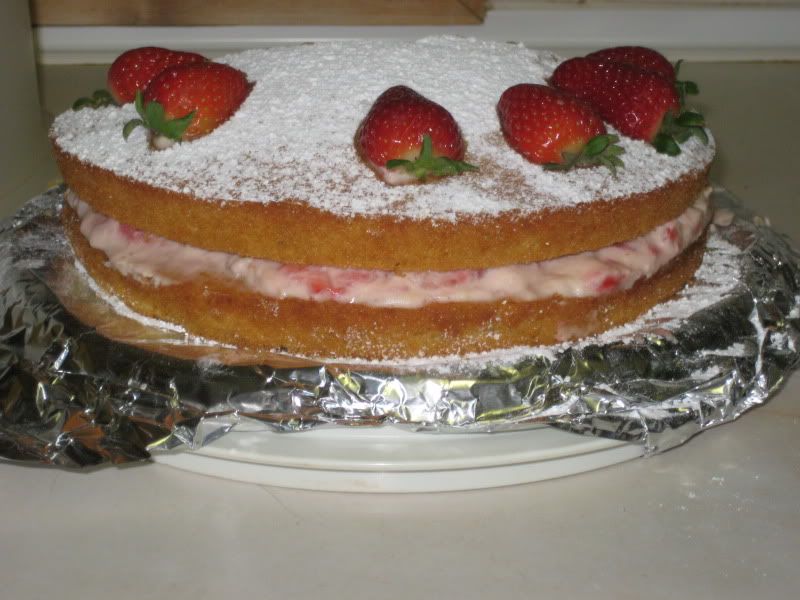 (Which totally hasn't already been cut into. Really! <.<)
It's pretty much just made from strawberries and whipped cream. Oh and cake... Yeah. It would be more impressing if that was made from just strawberries and whipped cream wouldn't it :P
So yeah that's my cake. :)
(I need a new cake making icon. Someone make me one! :P )
So I'm thinking I might start blogging the cakes I make. I'm pretty much making something every week at the moment, so I might as well post pictures somewhere. I might put recipes in another post later in the week when I'm not so tired from the cake making, but if I don't and you really want the recipe then feel free to poke me for it. :)
Current Mood:

calm

Current Music:

Endless Love - Glee
http://www.youtube.com/watch?v=B1xZrYO0gh4
I'm only in it! Sorry had to get that in somewhere. xD It's of the Being Human live event on thursday, which was awesome (and I met Aidan!! :))
Anyway pretty much watch the vid to see how awesome it was. :)
(Sorry for posting this late, i was waiting for the vid to go up on youtube for my non-brit friends)
Check out this vid:
Current Location:

Under your bed >.>

Current Mood:

awake

Current Music:

Howl - Florence and the Machine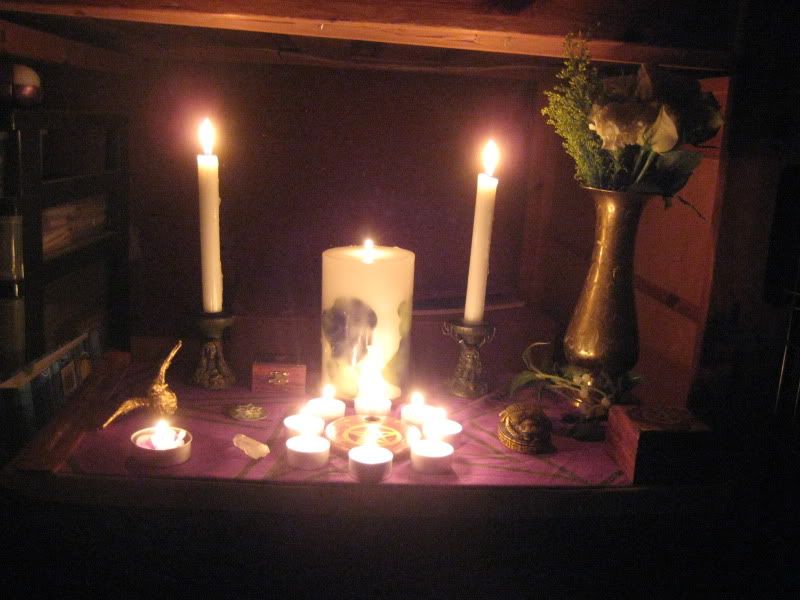 whatever festival they celebrate this time of year. :)
I'm a little late with my post this year, but oh well. Hope everyone had/ will have a good Yule or
Current Mood:

peaceful

Current Music:

Harry Potter and the Half Blood Prince

Age shall not weary them, nor the years condemn.
At the going down of the sun and in the morning
We will remember them.
- Laurence Binyon, For the Fallen

(I know it's the same lines of poetry I posted last year, but I can't think of anything more fitting. Plus I'm too ill and I've had too crappy a day to dig out my notes and get something better)


73768/ 200,000. I'm still only just on Schedule, but at least I'm on schedule right? My body count is currently at 9 but hopefully we'll hit double figures tomorrow :)
They shall not grow old, as we that are left grow old:
Current Mood:

depressed

Current Music:

True Blood



I caught up. :) Now I feel like I can go for 200k again. Last week was a blip. It didn't happen. I just lost confidence. Won't happen again.


But OMG Zach left the other vampires! He just walked out on Toki! How can he do this to me!? What the hell am I suppose to do with my carefully planned out plot now that he's screwed it all up? >_
60237/ 200,000
Current Mood:

accomplished

Current Music:

La Vie Boheme - RENT
!!!

Oh and yesterday I met Kasorin of the spork room. Was too tired to post about that last night. She was awesome and wonderful and brought me chocolate!

I also managed to name one of my character's after Sinead Keenan (Nina from Being Human), I told her on Twitter and she got all excited about it. :P Bless her. I don't know how to tell her that I wrote the character in for body count though!! (Though the character's started being a pain and claiming to be the tragic love interest who went evil that Zach keeps hinting about so she might appear in the novel later on anyway)
Hit 50k today!!!!!!!!!!!!!!!!!!!!!!!!!!!!!!!!!!!
Current Location:

NaNoland

Current Mood:

bouncy

Current Music:

Russell Howard's Good News